Greta, Touring and Tea 🎸☕️
Greta Stanley is renowned for her open and raw music, and Cairns' darling girl brings warmth to our hearts with her lulling vocals and incendiary guitar riffs. Far North Queensland harboured Greta during the first few years of the ascent of her career. Having been touring the country for most of this year, the artists longest stint yet, it has felt like something has been missing in the far north.
Greta explains that while she loves playing in cities like Melbourne, Brisbane or Sydney, she does not miss them once she departs. Greta goes on to say that no matter how successful or fun a tour has been, she is just so happy to be home. Home is in the beauty of the tropics, where it is lovely and green. Now, the wait is over. On February 01, Greta will play a special hometown show at Laneway Green with her full band, including frequent collaborator and producer Mark Myers (The Middle East). Some special support acts will be announced soon, Greta says.
In her journey establishing herself as a musician, Greta Stanley played many shows, festivals, supports and toured doing so. However 2019 brought Greta her first headline tour, and three of the seven shows sold out. Venues filled, just to see her. Although the artist was hopeful for sell out shows, it is clear talking to her that Greta is rapturous and humbled at the pleasant surprise of having done so. This year saw Greta release her EP, 'Sun In My Eyes' and enjoy ongoing radio play from triple j and community radio around the country, as well as massive support from Apple Music, Spotify and YouTube.
Greta also toured with internationally renowned artists Newton Faulkner and Emma Louise this year. Emma Louise, originating from Cairns, is an artist that Greta admired in the early days of her career. Being on the precipice of another huge year, we were excited to catch up with Greta about her year gone by and yarn a little about what she has in store for the coming year. Suggest you make yoself a cuppa, kick back and read on…
Vote for Greta's Song 'Kick' in Triple Js Hottest 100 HERE
Mon 20 Jan, 2020: Voting closes, 3pm AEDT
After a huge year of touring, how do you feel about doing a hometown show? When you close your eyes and imagine the gig, what does it look like/feel like?  
I feel excited about it, it's probably a bit overdue (laughs). We really hoped to have Cairns when I did the November run of shows, but the timing didn't really match up because it was such a busy month.  I guess I picture a lot of friends and a lot of family and a lot of  people that are in Cairns that have sort of supported me in my career since I moved from Mena Creek. I think it'll be a really beautiful gig. I think there'll be a lot of familiar faces there for everybody. It's definitely something that not just myself, but the whole band is excited to play, we love playing Cairns. It's nice just to be able to go back to my own bed at the end of the night (laughs).
What's different about seeing familiar faces and OG followers, your family at a gig? 
It's a catch 22. I like it because I guess playing a show or touring can be stressful or anxiety inducing, but when you have those people that you know and love, it's a bit more like, "ah it's alright, I've got my people". It is really nice to see those people in the crowd. It's also a lot more scary to play to people that know you really well because usually after a song or a gig, my family will be like "oh, what's that song about", (laughs). Or they'll be like "do we know that person, is that about this", so I guess that is a bit more nerve racking because they know you and if you stuff up, they're probably going to say something (laughs). When its lots of people you know and love, I really wanna show them I'm really good (laughs). So, it's a lot easier to play to strangers (laughs). 
You recently finished your own headline tour that had three sold out gigs. When the tour was booked in, did you imagine you would have 3 sold out gigs? How'd you feel about that? 
I guess I didn't imagine it, I was hopeful, but I was trying to not think about it. I didn't wanna get my hopes up too much or be too critical of myself. But the label and booking agent I've been working with were both saying "you're gonna sell out!", and that was pretty cool (laughs). 
You also toured with Emma Louise and Newton Faulkner, and played Bigsound, Neck of The Woods Festival, and many more one-offs this year, its been crazy. I don't want to make you pick a favourite gig, but do you have some highlights? Funny moments on tour? A good story? 
Funny moments on tour, first thing that comes to mind is when I supported Newton Faulkner and I was sound checking. I walked into sound check and there's Newton Faulkner just skipping. He had a skipping rope out and was doing some skipping. I thought that was pretty funny (laughs). He's a really nice guy. So, I guess that was one of the highlights, that I got to tour with someone who was so welcoming. You don't know what you're getting into when you go on the road with other people and it's a nice feeling when you meet someone that you admire, and they're exactly what they represent themselves as online or through their music.
The same goes for Emma Louise, that was awesome to be able to support her. She's also from Cairns and someone that I'd heard of when I was probably 15, and someone said, "Emma Louise used to upload her songs to soundcloud". And so I started uploading my songs to soundcloud (laughs).  Emma was lovely and super talented, and watching her shows was incredible. Definitely a few pinch myself moments. 
Neck of the woods, for me felt like the most artist friendly festival. They just kinda cater to you so well. Nicole and Sam are the organisers and they just kinda really go out of their way to make you feel special. It was a really great weekend. And I found myself a boyfriend there (laughs), thanks Sam and Nicole! (laughs) 
Lets talk the pour film clip. Wow. You credited some students who teamed up with Matt Okine. When did you see the clip for the first time? 
Brendan Schoenmaker, a student working at a Griffith Film School reached out. We had a few phone calls and discussed what the film clip might be like. It was completely his idea, I just suggested a few things I thought might be cool. But I didn't work on it at all. 
The first time I saw the clip, it wasn't finished, it still needed a few changes, and it was around 3 weeks before it was released. I knew what was going to happen from everything I'd been sent (scripts), but I didn't know how it was going to be executed. I was just blown away by the quality of it. When Brendan mentioned 'cyborg robot', I thought "woah that's incredible but how is that gonna happen?" (laughs).
Brendan's film clip really links in to what the song is about, which is being invested in someone and pouring yourself out emotionally. Laying everything out on the table and being vulnerable. But also knowing when to say, ok no and walking away because that person doesn't respect what you're doing or it isn't reciprocated. At that time I was seeing someone who was very misleading and gave me all the reasons to feel the way I did. It's about wearing your heart on your sleeve and being open and honest, which is something that I've always been and probably always will be. 
One of the guys working on the film had a link in with Matt Okine and pitched him the idea of the video, and he loved it so he was really stoked to be on board. Then I got to meet him while I was on tour. They just did it in such a subtle and beautiful way. I am just so thankful that I had that opportunity. I'm actually in talks with Brendan about another film clip so that'll be pretty awesome.  
You also featured on Robbie Millers Song ' The Come Down'. The song portrays a natural artistic chemistry between you. Did you feel this? 
Robbie wrote it and when I first heard the song I thought it was a really beautiful song and something I wanted to work on. I agreed to have a sing on it, and I kinda didn't know how it would sound or if it would work or if our voices would go together. When I sent the first demo to them, Robbie's manager was like "this sounds amazing," which is cool. I think our voices go well together and you can hear that in the song. 
The song is about the come down after an argument in a relationship. I thought the reason he wrote the song was really beautiful, he wrote it for his partner. I thought that was pretty special. I could relate because I wrote songs about love. 
Can you tell us what we can look forward to from Greta Stanley in the year ahead? 
There is new music coming and more touring. We're putting a single out in February or March. 
We saw a beautiful integration of synth sounds in your 'Sun In My Eyes' EP, it was different to your usual style. Will this style continue in your music? 
I would say it's changed again. The next single I'm releasing I working on with a producer called Tobias Kuhn from Germany. But I still have the intention of working with Tristan and Mark on some other songs.  
You have a cute doggo that you post about a lot, how did she feel about you being on tour? 
I truly think that she loves it when I'm away because my brother spoils her and buys her porterhouse steak (laughs). He shares dinner with her. I feed her well, but her treats from me are like peanut butter and sweet potato (laughs).  
I also think I give her too much attention that she gets annoyed. So I think she does like it when I'm away, she's very independent (laughs). 
Where is your happy place? 
A few places come to mind. If I just wanna chill out, usually I just like to be at home watching Netflix trying to zone out. If I wanna just really clear my head I would normally go to Stoneys or Crystals. That's where I really go to refresh and reset. Another place I love going but I haven't had the time and work and music haven't allowed for it, I like going back to Mena Creek. My parents place there has no neighbours, no phone reception, it's very quiet and very relaxing. 
What's your favourite TV series? 
The Office and Broad City.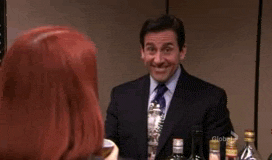 What's your favourite kind of tea? 
Earl grey – with honey, when I've been a bit sad and I just wanna lay in my bed and calm down. 
English Breakfast is like my go-to when I just feel like tea. 
Peppermint tea is for when I have way too much food and I need to calm my stomach down because I'm so full (laughs).
For information on Greta's upcoming gig on February 01 at Laneway Green CLICK HERE!